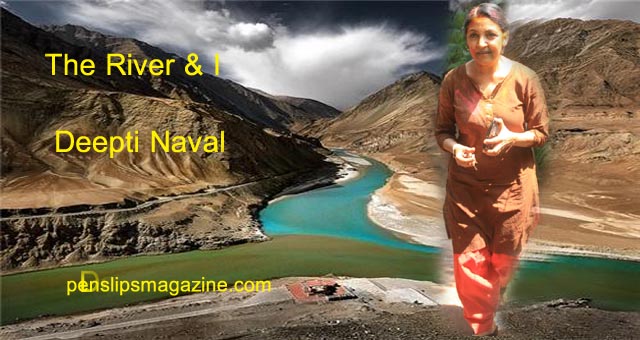 (

'The River & I

")
Deepti Naval
A marvelous light
illuminates the mountain
stops me in my track 
a light I have not seen before
Here's where the Zanskar river
meets the Indus
Here's where I begin my journey
and there will be no escape
no dark streets to flee down
no inner roads 
getting me out of myself . . .
My catharsis will be recorded hereon
Who I am, and who I think I am
the perennial conflict 
beginning at the end
will end at the beginning . . .
Similar Posts:
Deepti Naval was an Indian-born American actress, director, and writer. Her most contribution as a literary figure was in art and cinema.
She moved to America with her parents and became a lecturer at the City University of New York. She has authored and then directed 'Thoda Sa Aasmaan,' a TV serial centered around strong female characters.
She also wrote 'The Path Less Travelled,' another work that revolves around women's freedom and struggle. She was a fine actor and received many awards in her career.
Read more from Deepti Naval