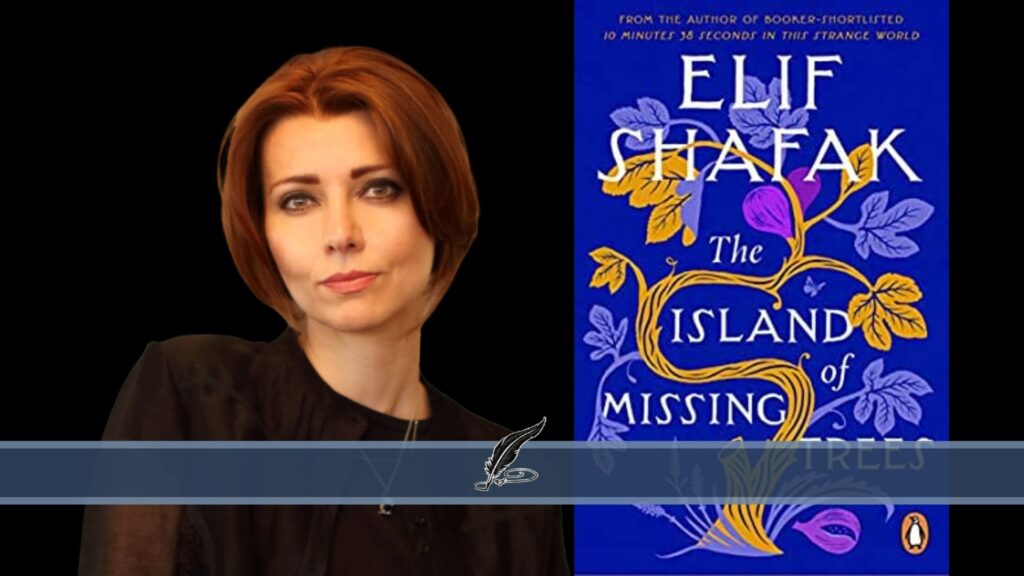 Elif Shafak's New Novel "The Island of Missing Trees" (2021)
"One of the best writers in the world today."

Hanif Kureishi
Undoubtedly, Elif Shafak is one of the rarest gems the literary world has ever seen. With the success of novels such as "The Forty Rules of Love" and "10 Minutes 38 Seconds in This Strange World", (Urdu Review) Shafak is a champion of both fiction and non-fiction work.
Elif Shafak came under the limelight again on 25 February 2021 when she announced that she's releasing a new book soon. The literary world has been patiently waiting for her new book since 2019. She surprised her fans by announcing the release date of her upcoming book "The Island of Missing Trees" on August 8th, 2021.
While using her Instagram handle, Shafak updated her fans regarding the book. She wrote, "I am so excited to share with you for the first time the cover of the new novel. I have been working on the story for so long, it feels like it has become a part of my soul, and it has been an emotional journey, an emotional bond #theislandofmissingtrees."
The book is anticipated to reach phenomenal heights, breaking previous records set by Elif Shafak due to its incredible storyline. It's a mesmerizing tale of belonging and identity. It narrates a heartfelt story of love found and lost, trauma, destruction of nature due to humans, and renewal of hope and courage.
The story is set in 1974 on the beautiful island of Cyprus. It revolves around two teenagers belonging to different lands and religions. Divided by lands and religions, the two souls meet and fall for each other. The love story starts booming under a fig tree, witnessing their hushed but happy meetings, their silent longings, secretive partings, and a heart-wrenching breakup.
It's a story of a Greek and Christian protagonist falling for a Turkish and Muslim, enjoying the enigmatic love that falls apart due to wars, differences, and grievances. The story takes a long leap and decades later in north London, a teenager decides to visit the land where her parents were born.
Longing for answers, the teen struggles to untangle the complex layers of secrets, estrangement, and silence. Would she be able to unravel the hidden deception, mysteries, and secrecies? Or would she lose her sight and find herself in the never-ending pain her parents underwent? Most importantly, who is this teenager?
With so many secretive twists and turns, we're surely excited for the novel to come out on August 8th this year. The fans are waiting impatiently to read it and untangle the mysteries hyped by the writer herself.
Waterstones shared the exciting news on their Twitter account saying, "Some very exciting news to brighten your Thursday afternoon: @Elif_Safak returns this summer with a brand new novel".
Pre-order booking for Elif Shafak's "The Island of Missing Trees" has already started. You can secure your signed copy from Waterstones today!