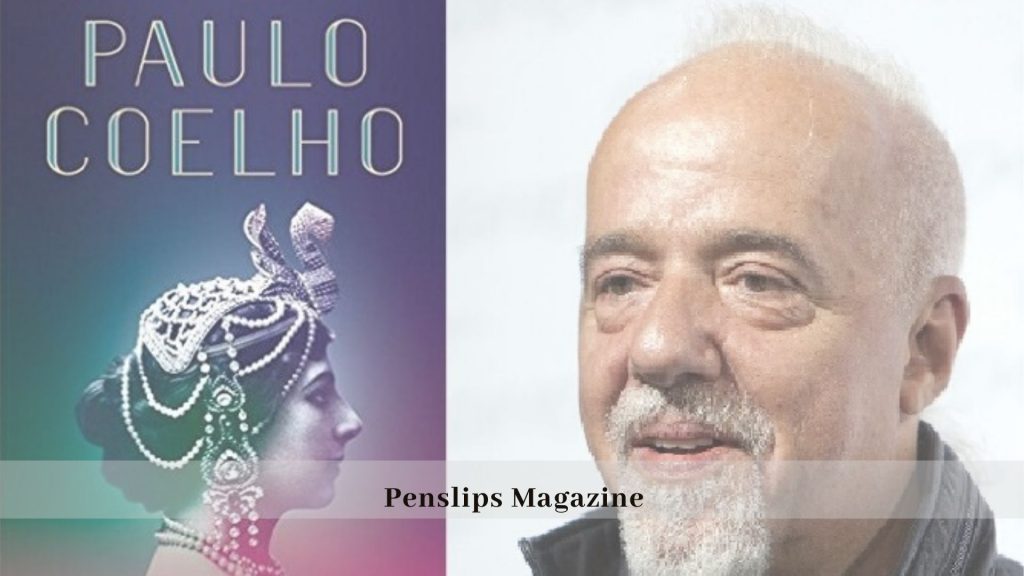 The Spy by Paulo Coelho: Book Review
From Paulo Coelho, the bestselling author of Alchemist and Adultery, The Spy is an account into the life of Mata Hari… history's most controversial female figure.
From Michelle Moran's Last Dance to Paulo Coelho's The Spy, Mata Hari yearns for her true place and depiction in history and literature.
Mr. Coelho has declared Mata Hari a feminist of her time, a free woman, yet her actual life events, as well as this heavily fictionalized account of her life, both fail to resonate with feminist ideology.
Mata Hari is a prominent female character of history, Yes…
Feminist? Not so!
Mr. Coelho paints Mata Hari as a woman whose crime was freedom; however, he conveniently ignores the facts that made her free.
Margaretha Zelle MacLeod, the brave woman we all know by Mata Hari, was sexually assaulted by her schoolmaster and then suffered marital abuse as she ended up marrying a man who almost killed her.
During the course of her marital life, she lost her infant son, yet her daughter survived. After the divorce from her husband, she got custody of her daughter but had to give her back because he refused to pay child support.
Although Mr. Coelho reveals the story of abuse she suffered, he conveniently skipped the tale of desperation in which Margaretha Zelle tried many (so-called) respectable careers to support herself and her daughter.
At last, she had to sleep with men to sustain herself. And, this eventuality led to the rise of Mata Hari, the woman who shook the world around her with awe and audacity.
Mr. Coelho presents her as a free unbound spirit downplaying the complicated reality of a woman for whom survival came from rage at how she was down-trodden and slut-shamed.
However, The Spy makes no effort to show the struggle of this woman as she becomes Mata Hari. Her journey painted in The Spy gives the impression of a walk in the park where Mata Hari meets the right people who take her to riches.
Her character is portrayed as one who is stupid and shallow, far from the complicated and subtle woman that she really was.
This is especially distasteful because The Spy was conceived and written after private letters of Mata Hari were released to the public. Thus, there is no excuse as to why Mata Hari is still portrayed as a sexual libertine, and her struggle still misconstrued.
In my opinion, while writing about historical figures, heavy use of fiction should be avoided.
Mr. Coelho himself accepts that it's a work of fiction rather than being a historically correct account of Mata Hari's life. The book is successful in enticing the reader who is unfamiliar with MataHari to know more about this phenomenal woman of her time. And, at the end of the book, you will actually find references for further reading as well.
I don't recommend this book very enthusiastically. It's a tolerable one with the first half of the book, at times interesting and manageable due to its fast pace.
The fact remains that The Spy fails to find the real woman behind this myth of Mata Hari.
On the contrary, the injustice she was subjected to in her life is being continued in the literature that fails to appreciate her grit and courage in the face of exploitation and betrayal.
Literature uses this women's struggle for mere pabulum such as:
When we don't know where life is taking us, we are never lost.
Or
An artist who desires very little and achieves it has failed in life.
Mr. Coelho's voice is too prominent, especially in the second half of the novel that attempts to give an explanation of Mata Hari's actions. If it had not been a relatively short novel, I would have found it difficult to read it till the end.
Sonia Ahmed is a short story writer and critic. She writes fiction that stays true to the non-fictitious unvoiced sections of the society. She enjoys writing opinion articles close to her heart. Health and fitness writer by day, she looks for positivity in this increasingly chaotic world.
Read more from Sonia Ahmed
Read more Book Reviews
Similar Posts: